Rain, mud and water - What a Jol on a quad!

This weekend's rain brought a tear to my eye as I started thinking of all the mud.

For the average 4 stroke there's nothing better!!

We managed to take the camera with this time (And managed not to get it wet), and got some nice shots.

I was quite impressed by how well the rustler's behaved in the mud.
Just pop it in low range, and go for it.
See below:
Click on the images for bigger versions

The Centurion Turf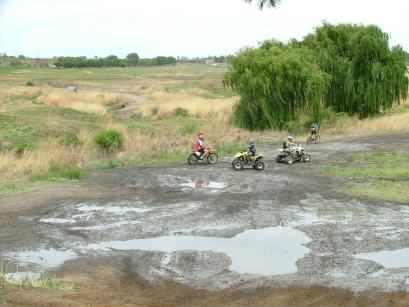 One of the guys there popping a wheelie on his Suzuki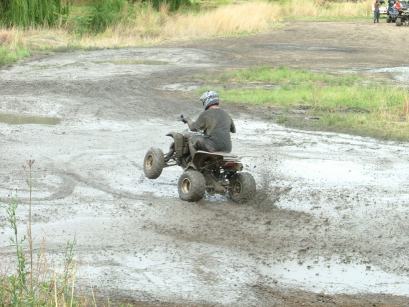 We met a dude there called XJ and decided to take a few pics of his antics also.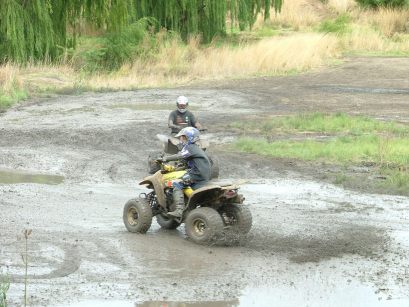 And then the inevitable happend...

These two decided to duke it out in a 360 mud duel

Great fun to watch!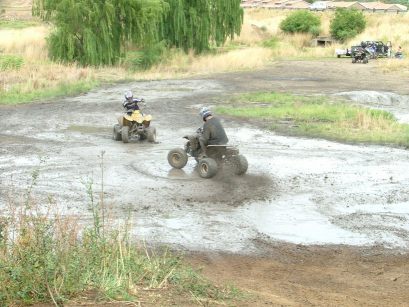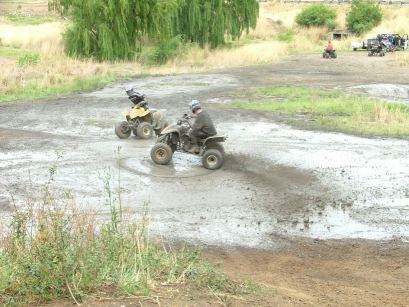 We also managed to catch a very cold looking cyclist playing in the mud.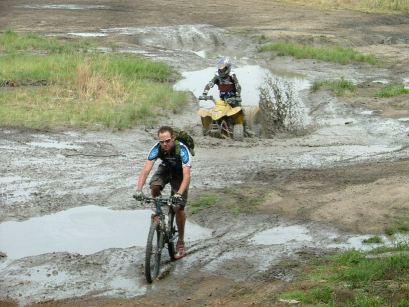 And then it was our turn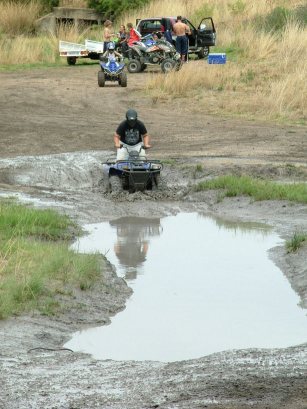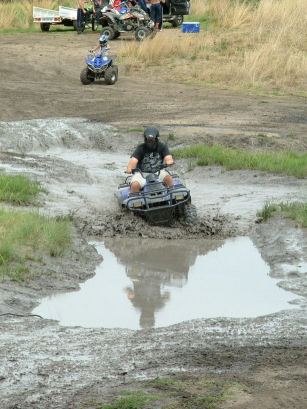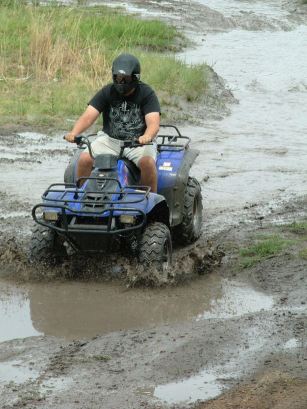 Not to be out done by me, my fiance was hot on my heels

She's fearless!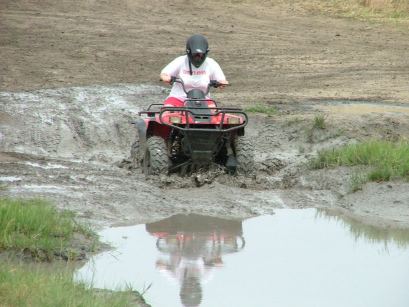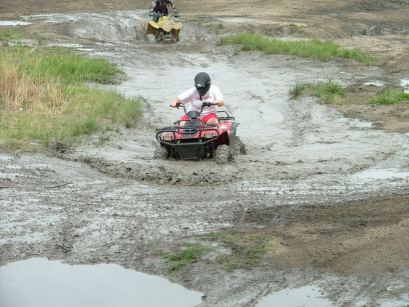 XJ got stuck in the ditch trying to go where a suzuki should never go.
But he managed to get out of it no problem.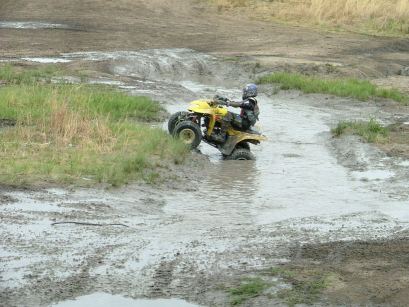 And then there was the aftermath!!!
Dirt and mud EVERYWERE!!
And about 50 liters of water in our shoes :)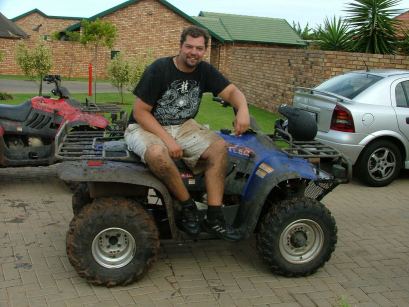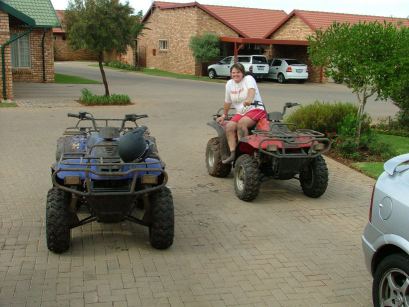 A fun filled day that wont be forgotten soon!